The Need for Theological Education in Southern Brazil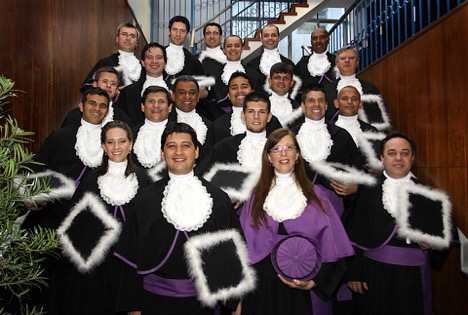 Brazil's southernmost state, Rio Grande do Sul, is the least evangelized state in Brazil with only 2% of its 11 million people attending a gospel-preaching church. There remains a great need for more churches to be planted in the region. Many towns with 15,000-40,000 people don't even have one gospel-preaching church.
There is a spiritual war raging as a prominent religion in the region is an Afro- Brazilian religion known as Candomblé. There are more Afro-Brazilian temples in the city of Porto Alegre, the state's capital city, than there are Baptist churches in the entire state.
God is calling his people to rise up and spread his gospel across this lost land. As they seek formal training to plant or lead churches, many have chosen to come to Porto Alegre and learn at the Baptist Theological Seminary of Rio Grande do Sul.
The seminary has been a vital training place for decades and has played a important role in the expansion of the gospel across the state. Over the years God has used the seminary to help plant 88 additional churches, in a region that only had 75 established churches. Visit the seminary website here.
Currently, the seminary needs more professors, as they only have one full-time faculty member. Brandon will be joining the team and will help train the next generation of church planters and leaders in the region.
Brandon's credentials include several years of senior-pastor experience as an ordained minister. He also holds a Master of Theology degree in Systematic Theology from Trinity Evangelical Divinity School in Deerfield, Illinois and a Doctor of Philosophy degree in Theological Studies from Calvin Theological Seminary in Grand Rapids, Michigan.
He is also the author of Waters of Promise: Finding Meaning in Believer Baptism, available through Amazon and other booksellers.